Episode 8 – The Lost Episode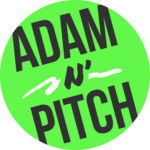 In this episode, Adam and Pitch engage in a lively and often humorous conversation about a variety of topics, including rent control, politics, music, and personal resolutions. They interrupt each other frequently and go off on tangents, but manage to offer thoughtful insights on the topics they discuss. The Adam and Pitch also touch on the issue of human trafficking and the importance of taking action to make a difference. Despite the occasional lighthearted tone, the conversation is engaging and entertaining, with Adam and Pitch offering their unique perspectives on a range of issues.
00:00 – Using The Office To Create Clean Humor
18:22 – Uncertainty Surrounding Arrest Of Andrew Tate: Is It A Conspiracy?
25:29 – Adding Value To The World With Unique Voices
31:35 – The Capabilities Of Ai Chat Bots: Crafting Human-readable Documents And Understanding Commands.
37:55 – Discussion About Andrew Tate's Appeal
41:54 – Jesus Shows Mercy To Woman Caught In Adultery
46:17 – Pool Party Talk About Doing Greater Things Than Jesus
51:10 – Republicans Seek New Speaker Of The House, Consider Jim Jordan
54:34 – Individual Voices Not Enough To Influence City Council Decisions
59:36 – The Importance Of The First Amendment And The Right To Bear Arms, Historically In Fighting Tyranny, And The Need For Good People In Politics.