Episode 7 – Living Like Acts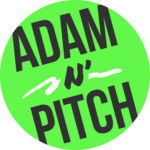 Pitch brings up an excellent "Why?" question. Listen as Adam and Pitch talk about faith, Holy Spirit, supernatural healings, being fit analogy, and more! It's theology night on the Podcast!
Podcast Episode Summary
Welcome to "Living Like Acts", the podcast episode where Adam and Pitch explore their beliefs and the Bible's book of Acts. Join them as they delve into the topic of living out what we believe and why it's important for our faith.
In this episode, Adam starts by rummaging through a fridge like a bear and Pitch mentions their struggles setting up tech for their live stream. They discuss the listener feedback they've received and Adam shares his thoughts on the existence of God, Jesus, and the Holy Spirit. Pitch poses questions on why the principles of Acts aren't lived out in our lives, despite our beliefs.
Throughout the episode, they delve into the idea of seeking God's face and spending time with the Holy Spirit, who is always present with us. They discuss the importance of acknowledging His presence and seeking His guidance in our everyday lives. They also touch upon the idea of focusing on our relationship with Christ, rather than trying to be the perfect Christian.
Adam shares a personal story about how Pitch prayed for him and he was healed from a hole in his retina. They also talk about the importance of practicing living like Acts and how it takes effort to get to the place where we are living out what we believe.
Finally, they discuss distractions and how they can prevent us from focusing on God and improving our lives. They also talk about the idea of Cessationism theology and grace, and how to lead a life like Acts. They end the episode with a challenge to listeners to start seeking God's face and practicing living like Acts.
Join Adam and Pitch in this thought-provoking and enlightening journey as they explore the depths of the Bible and what it means to truly live out what we believe.
Podcast Episode Timestamps
0:07 – Intro with Adam digging around in a fridge like a bear…
0:18 – Pitch and Adam go over their woes of setting up the tech for future live stream
1:06 – Diet drink to avoid zits… regardless of cancer implications… please forgive us.
1:53 – Listener feedback, yay!
3:26 – Adam talks about himself… again…
4:53 – Adam is still figuring things out, but some are non-negotiable: God is real, Jesus is the way, the Holy Spirit is the part of God who is with us all the time.
6:05 – Do you really believe that? Pitch poses a question.
7:07 – With everything you believe, why isn't Acts lived out in your life?
8:03 – In relation to Acts, and the verse that says we'll do greater things than Jesus, why aren't we seeing that in our lives?
9:21 – Thinking about all the prayers that God HAS answered.
10:43 – Being thankful for answered prayers.
12:49 – Talking about Acts again, what was it about acts that was impressive that we should compare our lives to it?
15:25 – Pitch is talking about living out what we believe.
15:40 – Adam tells a story about being healed from a hole in his retina, where Pitch was the one who prayed for him.
20:12 – God has done "Acts" stuff with us…
20:24 – Acts was an intense period for the early church. It's good to look at as a reference for what the church can be?
23:13 – Adam makes a point that Acts needed to be intense for the initial burst and movement of the church.
23:42 – Why aren't we living to the extent we think we believe? 'Cause we're not. Are you?
24:41 – What would it take to get from where you are now, to where you should be? What would that look like, to live acts now?
25:12 – We both believe there is a Holy Spirit, and He is with us, and we can talk to Him all the time. So why don't we?
26:49 – You wouldn't be worried about anything if you were constantly with and conversing with the Holy Spirit.
27:43 – Adam discusses his example of what it would look like to spend time with God all day, like Pitch is talking about.e
29:22 – Have a present minded acknowledgement that He, the Holy Spirit, is present with 24/7.
30:13 – Seek His face! Pitch asks "But where's the fruit of seeking God's face?"
31:22 – Pay attention so you don't miss the fruit that's there for plucking.
32:31 – Adam shares about asking the Holy Spirit basic questions, even what you eat.
33:30 – He stands at the door and knocks, we gotta open the door and let Him in.
33:57 – Pitch puts a challenge out there "Why aren't we at the place we say we believe?"
35:01 – Distractions are a huge problem that kills creativity, and keeps us from staying focused on God and improving our lives and society.
36:40 – Adam talks out Cessationism theology, grace, and miracles…
38:46 – What's the answer? Why aren't we living what we believe? Even Paul struggled with it.
39:50 – Pitch points out we should accept the answer if it's a cop-out.
40:37 – Adam tries to answer the question…
44:06 – Steps we can take to lead us into living more like Acts.
44:41 – It's a practice, you have to work at it.
45:00 – Adam tries to talk about how he thinks people often focus on being "good" or being the perfect Christian rather than our relationship with Christ.
54:44 – Adam finally gets to his analogy.
55:23 – Pitch asks "Have you done greater things than Jesus?"
56:07 – We need to have Jesus on the podcast to help out… Adam and Pitch begin to talk about prayer.
58:32 – It's not hard. We just gotta do it.
58:49 – Adam starts another analogy about starting a new thing. At first you have to think about it, but over time your routine becomes more second nature.
100:07 – Outro and recap.