Episode 6 – Guns, The Second Amendment, Education, Impeachment, Legislator Accountability, Don't Do Drugs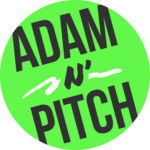 Another banger of an episode! Adam and Pitch discuss current events around firearm laws and rule changes the ATF has announced. They also talk about the value of educating youth on firearms and drugs (awareness, danger, and safety). We'd love to hear your comments and feedback!
Podcast Episode Summary
In this episode, Adam starts off with a burst of energy, including a Wookie impersonation, and shares his thoughts on commentating podcasts. He then vents about his busy day before diving into the topic of landing pages and the benefits of using snippets.
After discussing his recent act of kindness in fixing Pitch's car, Adam brings up some controversial firearm-related issues in California, including a new law that prohibits gun ranges from promoting firearm safety classes to anyone under 18. He also discusses a recent ATF rule change that could potentially make millions of pistol owners felons overnight.
Pitch calls out Adam's view on tyrannical governments, leading to a conversation about gun ownership and training. They both agree that firearms can be a great equalizer in self-defense, especially for women. They also emphasize the importance of being mentally ready and trained to use them. Adam argues that the education system should be teaching the Bill of Rights with more depth, and encouraging students to embrace their constitutional rights, including the Second Amendment.
The discussion shifts to the recent pistol brace rule update and the potential consequences for those who don't comply. Adam suggests impeachment for legislators who sign bad laws (when a law is found to do more harm than good). Adam then shares a biblical quote about turning from our wicked ways and how God says then He will heal the land (2 Chronicles 7:14).
The episode ends with Pitch sharing his thoughts on educating young people about the dangers of substance abuse and making good choices. Overall, this episode covers a range of topics, from landing pages to gun ownership and tyrannical government, with a dose of personal anecdotes and strong opinions thrown in.
Podcast Episode Timestamps
0:04 – Adam starts off energetic (with a little bit of Wookie)
0:28 – Continuing with his enthusiasm, Adam comments on the current live commentating podcast and explains the act of commentating in his comments.
0:54 – Adam goes over his day… he's a bit tired from it all, please excuse his need to vent.
1:23 – Landing Pages, use snippets to rapidly build repetitive projects…
2:35 – Adam fixes Pitch's car!
4:32 – We don't use notes… yet…
4:44 – Adam suggests they use discussion notes or have discussion goals.
5:37 – Adam has something on his mind… no filters! Adam brings up some firearm related issues that California is instituting in law.
6:53 – The new law prohibits Gun Ranges from promoting firearm safety classes to families or to anyone that is under 18.
8:59 – The ATF just released a rewording of existing rules and makes millions of pistol owners Felons over night!
18:17 – Pitch calls Adam out for his distrust in the current Government, and Adam explains himself.
19:44 – Do you need a gun???
20:38 – Guns are tools, you need to learn how to use them. The fear of guns comes from lack of knowledge about guns.
23:00 – Some form of safeguard to stop a threat is a good reason to carry a gun, or to have a gun for hunting.
23:57 – Firearms have been referred to as the great equalizer in self defense.
24:48 – Being mentally ready and trained to use it, if you have it. If you carry for self defense, you absolutely should be trained to use the firearm.
27:37 – Actual training with a firearm and self defense.
28:55 – Guns are the most feminist friendly equalizer!
32:23 – You shouldn't have to be forced to take a firearm safety course to own a firearm, or to carry one. But you should get training, but you should not be forced to get training by the government.
32:59 – They used to teach firearm courses to public school students, just a few decades ago! They should bring these programs back.
35:16 – The Education system should be teaching the Bill of Rights, and encouraging students to embrace their constitutional rights, like the Second Amendment.
36:46 – Public schools aren't teaching trade skills like they used to. They're more into molding students rather than educating them.
40:45 – Adam discusses what could happen to people who don't comply with the recent pistol brace rule update.
43:34 – Adam suggests Impeachment. If legislators sign a bad law, they should get fired or automatically impeached.
51:15 – "If my people, which are called by my name, shall humble themselves, and pray, and seek my face, and turn from their wicked ways; then will I hear from heaven, and will forgive their sin, and will heal their land." – 2 Chronicles 7:14
54:24 – Living under excessive rules.
1:01 – Pitch shares how being educated on the dangers of certain substances, at a young age, is a good way to empower a young person to resist substances and other bad choices.
1:06 – Shocking outro…