Episode 5 – Habinero Suavé, Singing Dogs, Saints vs Sinners, ChatGPT, Careers, Links & Plugs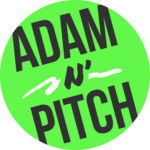 Adam and Pitch self sponsor this show and it's another whirlwind of chatter! We discuss Saints vs Sinners, ChatGPT, Careers, and more as we do what we do!
1:06 – This episode is brought to you by ICE!
1:57 – Habinero Suavé and audibly trade marking something.
2:29 – Pitch's vocal pup… is she learning to sing?
4:03 – Furbabies, kids, and real kids.
5:44 – The "Adam N' Pitch" jingle
7:25 – Trying to keep the Podcast family friendly
7:44 – Why we made the Podcast, and a disclaimer… We're just talking.
8:55 – "Technically" we're all evil, but for the grace of God… Saints vs Sinners.
10:56 – We having church up in hear, where to or more are gathered!
11:45 – When you get sick, even if you don't believe in sickness…
12:36 – Taking care of your elders, and their estates. Storms, leaky roofs, and being a lumberjack.
17:00 – Pond liners on roof tops to protect from rains.
18:32 – Adam is judgmental.
18:44 – A warning from Pitch, it's gonna get real.
19:00 – Adam and Pitch talk about the launch: Spotify, Apple Podcasts, adamnstuff.com and pitchmichael.com.
20:13 – Delete? No. We are literally this unplanned. Just making things up as we go… but thank you for listening!
20:29 – We talk about tea, and water temperature…
21:11 – We made our logo for Adam N' Pitch
21:27 – Adam's brand, adamnstuff.com. There are articles and audio versions of those articles per Pitch's advice.
22:34 – It's neat to make stuff: blogs, podcasts, recording, and creating stuff with AI like ChatGPT.
23:55 – Google's AI engine is countering content from openAI to filter results between human created content vs AI writing content.
25:05 – More talk about ChatGPT and using it to code.
29:08 – Adam uses AI to make a Podcast cover with 2 different photos, one of Pitch, and one of Adam… The results were unexpected.
29:56 – Pitch needs a new picture… We talk about photography and pricing.
31:57 – Freelancing and Adam's career path… You get to know it all folks!
40:24 – God answers prayers. Adam talks about praying for a new job.
41:13 – Pitch and Adam talk about the Pitch Michael Studio, even how Pitch built and isolation room to record in!
42:50 – Pitch does make radio jingles, for radio stations and the like. Hire him for your next jingle gig.
43:41 – Making websites and WordPress Administrating… Need a Website? Adam makes Websites! kruegerdesigns.com
48:19 – We start plugging our sites and services…
49:39 – Outro with some "click-bate"!