Episode 2 – Labels Are A Terrible Thing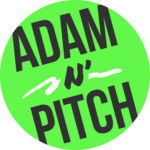 Adam and Pitch discuss how labels can affect our perception of people. This is not an explicit episode, but we talk about some life choices and labels that I wouldn't want my kids thinking about.
0:49 – Disappointment
2:47 – Say what I'm gonna say…
3:12 – "Labels narrow peoples minds"
4:31 – What's the point?
5:58 – "No little boy or girl dreams of being that"
6:38 – If I knew sharing the love of God with them would…
8:35 – Labels are a tool from the enemy to keep us from bridging gaps and talking to people who are different.
10:02 – But don't labels make things easier?
10:45 – Linear Regression
12:24 – Suddenly we talk about loan officers…
14:13 – The more we let algorithms and AI auto-assign loans, worth, social standing, the more we walk away from grace and mercy. Or, is that nonsense?
16:39 – Adam brings up JP Morgan story (Adam got it all wrong, we know…)
18:08 – Labels can be a useful tool.
20:45 – Stay above reproach.
21:52 – Adam and Pitch stumble around trying to recall Bible verses…
24:36 – Alyssa…
27:55 – Rambling on, deal with it.
29:01 – Thanks for listening!