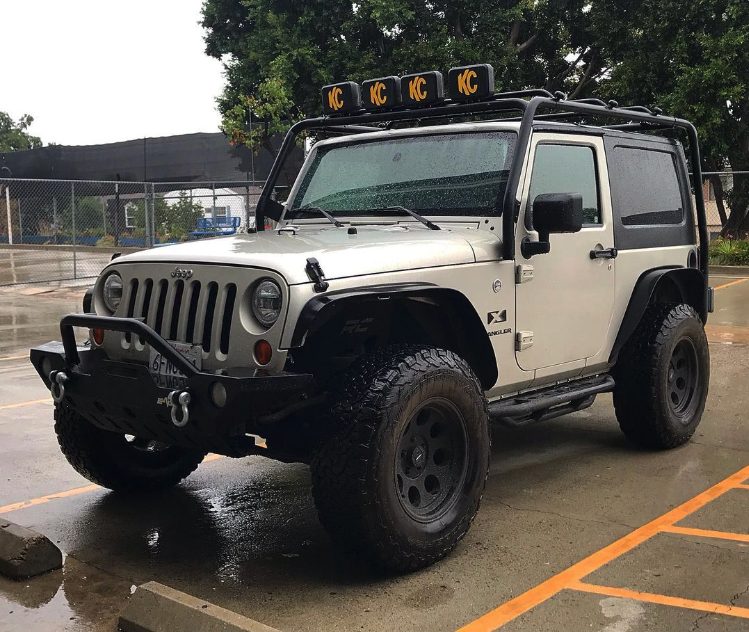 Ever feel a call to adventure? A desire to explore and go beyond the boundaries of paved roads and hit the trails? Do you watch off-road and overland videos and ooh-and-awe at the views and terrain? Well, I did. So I bought a Jeep. There are a lot of 4×4 vehicles capable for off-road use, and can be had for less than what a Jeep costs. However, there's a reason Jeeps, and specifically the Jeep Wrangler, is so popular – It works. 4×4 hi/low, light-weight, and easy to maneuver.
Pros and Cons?
Nope, not doing those. Actually, I didn't want the Jeep Wrangler. I wanted the XJ, the Jeep Cherokee. But good luck finding one that isn't used and abused. I'm not a fabricator or a master mechanic, I can't make something "better". I also didn't want the year/variant of the Jeep I bought. I wanted a YJ, with the AMC straight-6 4.0 engine. I did find a few, and I even test drove some. That's when I discovered the YJ wasn't going to work. I am 6'4″, and big. My long legs were twisted and contorted while driving the YJ, and just thinking about bouncing around off-road like that was a deal breaker.
The 2007 Jeep Wrangler X Sport Utility 2D (Trail Rated), or the "JK"
No, I'm not "just kidding", that's what I went with. It was available, it drove smooth and was way more roomy than the YJ! I've already taken it on some beautiful trails and mountains. It did just fine for where I took it, and it gave me that sense of freedom I wanted. It's not perfect, but it more than does the job.
Ok, let's get on with it…
Now that I've introduced you to my new money pit, let's get to the juicy stuff. I've got plans for this rig, we're going to make this Jeep a project. In fact, I've already started! What is a Jeep without some KC lights?
After hitting the first few trails I began thinking about road trips, and longer exploits. I want to be able to take some of the longer SoCal trails, and I know I'll need some lights for when it gets dark. Headlights will probably work fine on a fireroad, but if I go exploring I'll undoubtedly want something more to light my path. I checked out current lights KC had to offer, and I checked out the competitors like Rigid Industries and Baja Designs. Everyone was asking a hefty prices tag for just a few lights to throw on my bumper bar. This lead me to look for cheaper options like Nilight and the used market. I grabbed some cheap Nilights from Amazon and I also found some old KC race lights off OfferUp. The KC lights from OfferUp were pretty used, and you could tell they've been installed on a few different vehicles over their lifetime.
Do-it-yourself Time!
The used KC lights were $40 for 4 of them, a screaming deal for KC lights. They were the older rectangle style lights, but came complete with covers and everything. I looked them over and began messing with them to see what I would need to do in order to restore them to a like-new appearance and use. I went entirely through them removing rust, rewiring them with quick-disconnect fittings, new grommets for the wires to go through, and re-painting the bezels. They came out pretty good and I stuck them on my JK's frame rack.
"Oh boy, she's a beaut!"
After putting the lights on top of the Jeep, I was impressed with how good everything looked. KC lights or so iconic, I am pretty glad I went that route. My next task is to rewire the lights properly, with relays and rocker switches. I also need to replace shocks, fix death wobble when driving on dirt roads paved with tractor tracks, and wire in some kind of GMRS radio. There also appears to be some extra wiring from the previous owners accessories that I should probably remove. Like I said, it's going to be a project, and likely a money pit. We'll see how far this goes, but I am planning on enjoying the journey!